Description of project : T Air
Client : CCC Co.,Ltd.
Category : Appliance 
Product Design : Yoh Komiyama Design
Year : 2015
Photo by Satoshi Iwai
Prize : Design for Asia Award 2016, Good Design Award 2016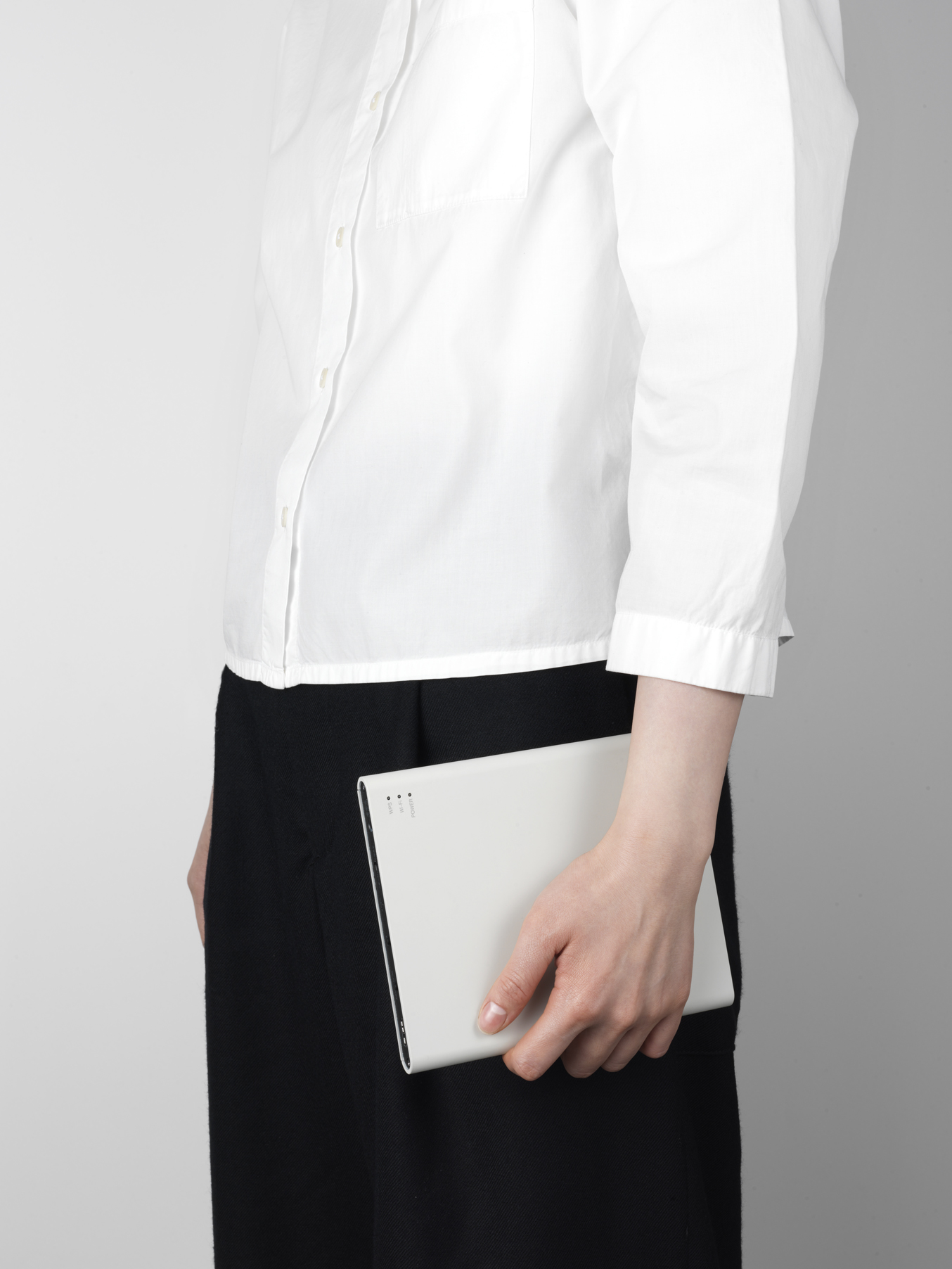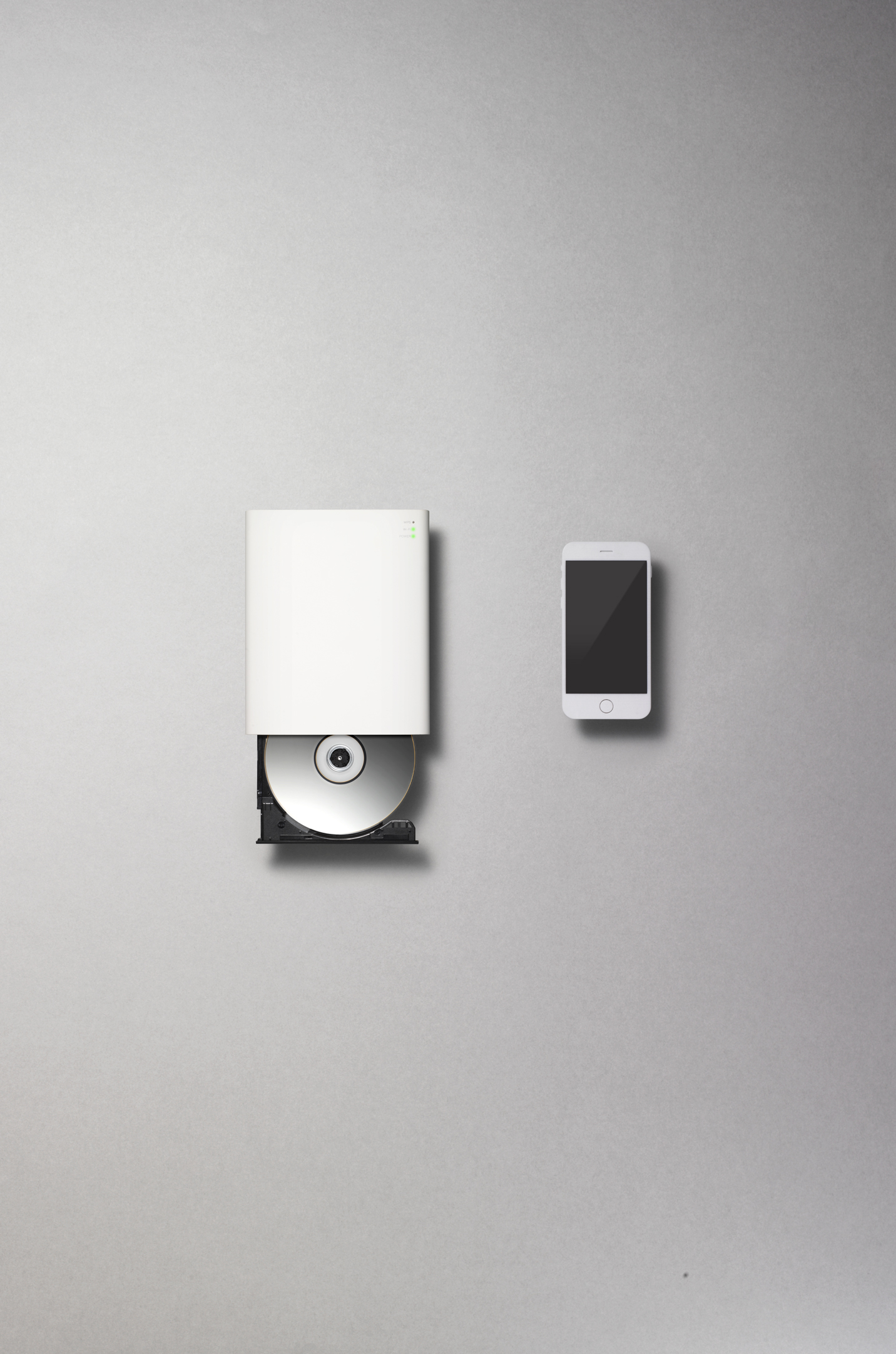 Yoh Komiyama has designed a gadget for TSUTAYA BOOKS called "T Air' that imports music CDs directly onto a smartphone.
The mainstream method of listening to music presupposes playing  songs acquired from music distribution sites, so the majority of products assume a connection with a PC. However, there is a global trend of rising smartphone adoption, and as one can tell from the fact that 1 in 5 people around the world uses a smartphone, it is likely that a diverse range of services focused on digital devices closer to the body than PCs will be created going forward. This product presents one of the possibilities.
Product Features
It can import music CD directly onto a smartphone without using a PC as an intermediary. A smartphone can connect with T Air by WiFi, so distance is also not a concern. The compact design is just 16mm thick, but it is equipped with a high-performance drive that can import a CD as a lossless audio source in about 7 minutes. The main unit has a rubber coating that provides a non-slip effect. The main unit's color is gray, so that spots, dust, etc. will not stand out.
Form Concept
It is based on the concept of "a single slim book." By conforming to the standard size of a book, it can be stored on a bookshelf, and we pushed for slimness to make it easily storable in a bag as well.