Description of project : DNA GLASS
Client : Suntory Holdings Limited
Category : Beer Glass
Product Design, Protocol Design : Yoh Komiyama Design
Year : 2016
Photo : Satoshi Iwai
Prize : Adfest 2017 Interactive Lotus Gold Prize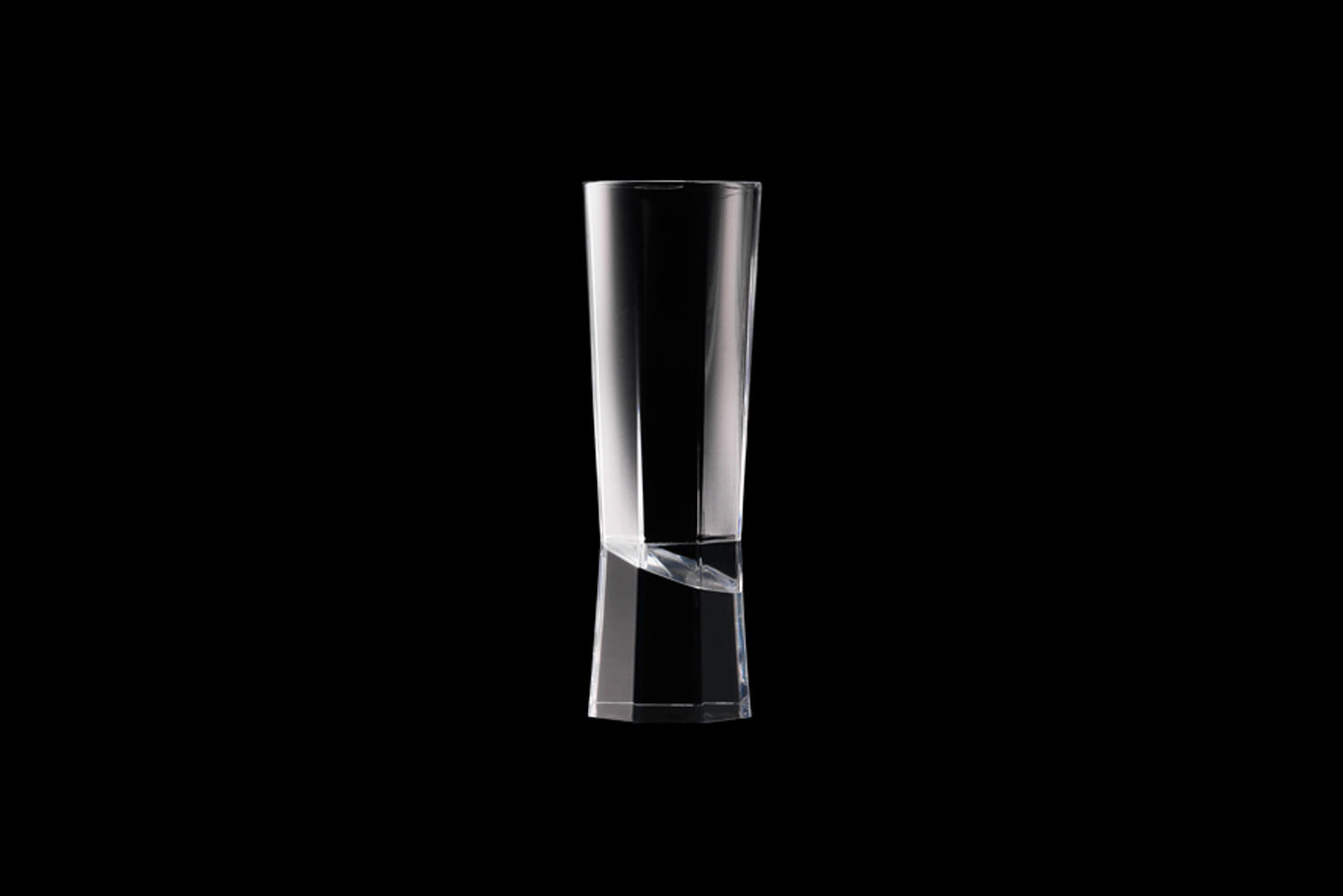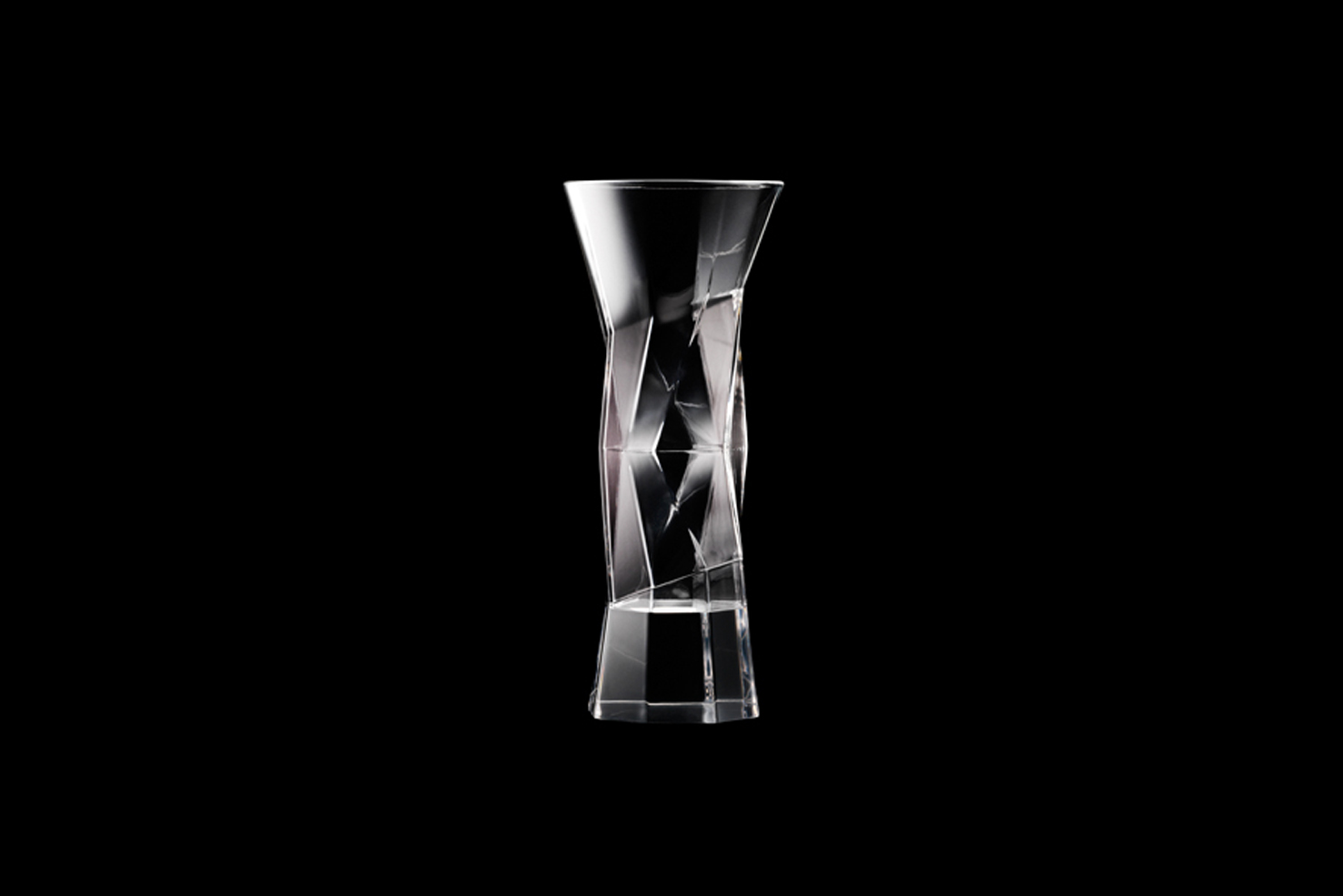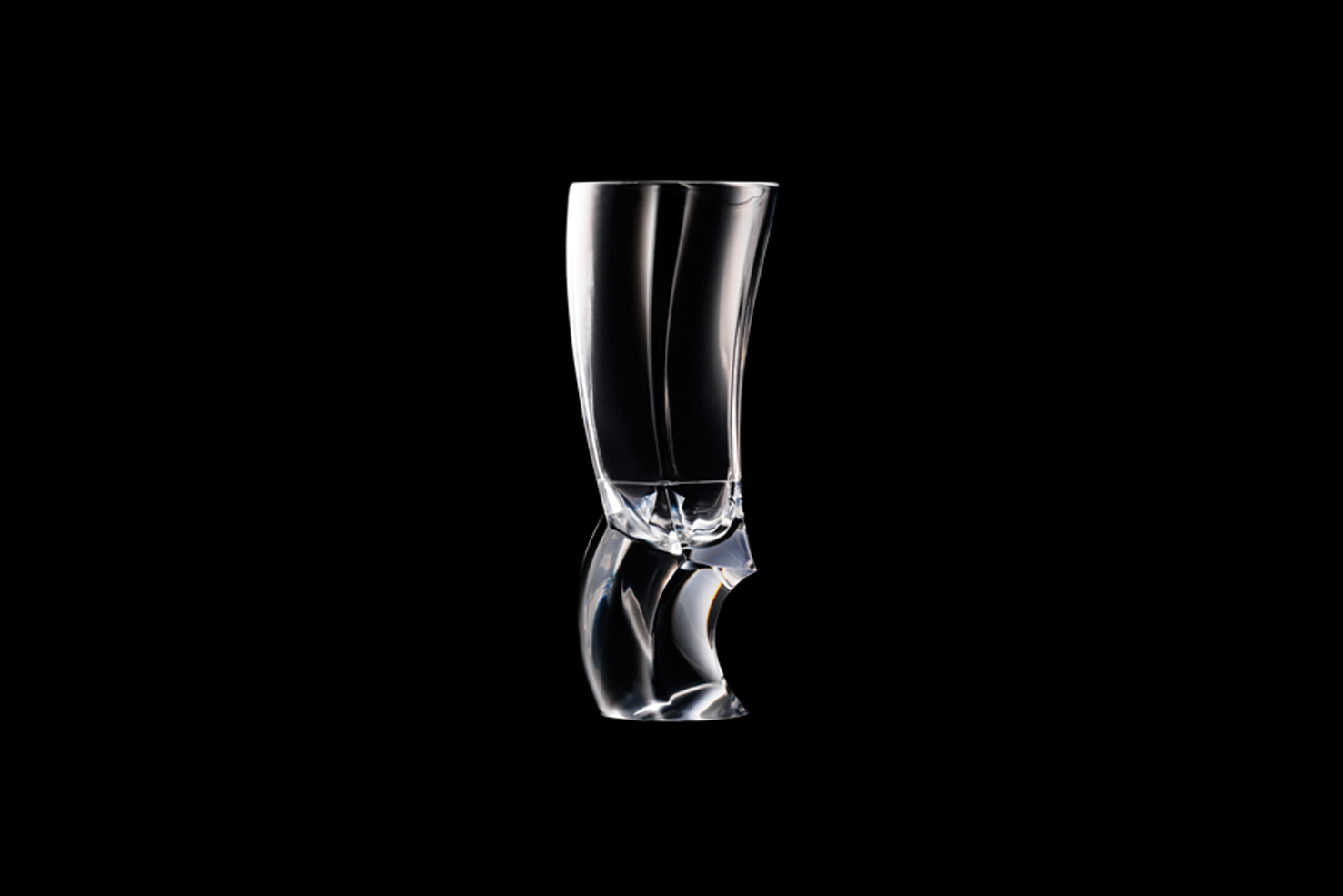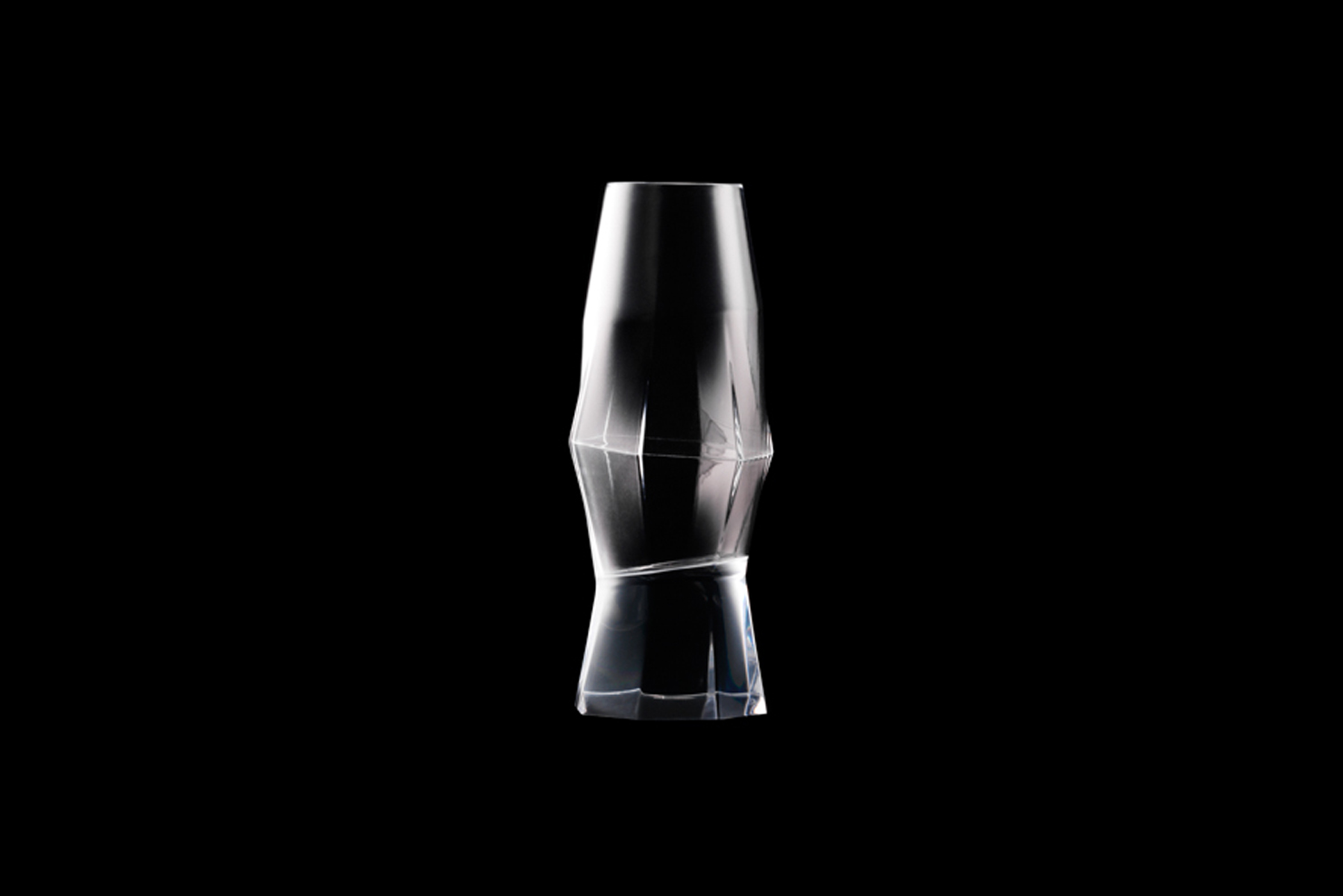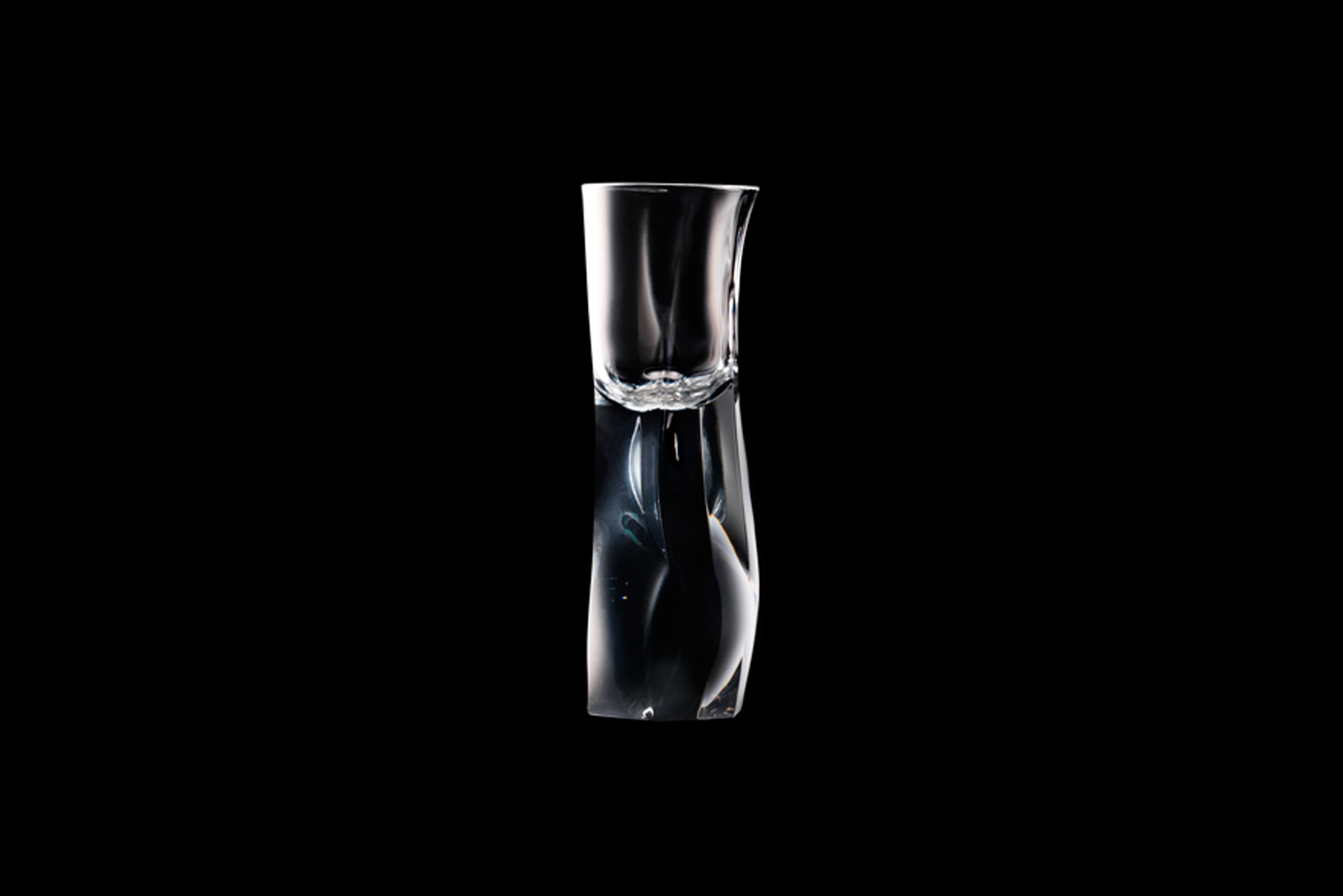 "Suntory DNA GLASS Project" is an advanced initiative that aims to reflect each individual's genetic information in the design of a unique beer glass and delicious flavor that is tailored to them.
YOH KOMIYAMA took the reigns for the DNA GLASS product design and product consultation for SUNTORY. Together with Mount.Inc they have thought out each process and condition by which to transform the DNA data into each individual glass and programmed a generation system that can create an almost infinite number of faultless formations.
DNA taken from a saliva sample is analyzed and a glass design is generated from our unique algorithm before being brought to life by 3D printing technology. By considering genetic factors such as each person's ability to break down alcohol, taste and smell sensitivity, and personality and preferences, and then applying them to set design rules we can come up with a glass that is made to fit you. This is an advanced initiative that has expanded upon the function and effects of the traditional beer glass. By having customers receive a product that's tailored to them, we can build upon the diverse lifestyles of each individual and believe that there is potential for this product to become familiar as a simple every day object rather than as a frightening example of science and technology or something that cannot be understood. As for its effect on manufacturing, it's possible that this will help drive the growth of two-way maker and user production systems.
Creative Directors: Yukari Oka / Suntory Business Expert Limited, Kiyoshi Ohmori / SUN-AD Company Limited
Creative Producer: Ayaka Taniguchi / Suntory Business Expert Limited
Executive Creative Director: Yasuyuki Kawano / Dentsu Inc.
Creative Director / Planner: Soichi Ono / Dentsu Inc.
Art Director / Designer / Planner: Jeong-ho Im / mount inc.
Technical Director / Programmer: Takeshiro Umetsu / mount inc.
Product Designer: Yoh Komiyama / YOH KOMIYAMA DESIGN
Product Development: INAC Corporation
DNA Analysis: Genomedia Inc.
Planner / Project Producer: Kazuhiko Ikeda / Dentsu Inc.
Planners: Masahiro Kitao, Masahiro Okumura, Ryo Ohtsubo, Minami Nakazawa / Dentsu Inc.
Planner / Project Manager: Takuro Yamawaki / Dentsu Inc.
Copywriter / Planner: Yumiko Ota, Hitomi Sato, Shinnosuke Matsuyoshi / Dentsu Inc.
Project Producers: Ai Kouhei, Susumu Inoue / Dentsu Tec Inc.
Account Executive: Koichiro Abe / Dentsu Inc.
Designers: Hiroka Hasegawa, Yui Yoshida / mount inc.
HTML Coding: Maboroshi / Maboroshi Co. Ltd.
Project Manager: Ko Yoshida / mount inc.
Film Producer: Ryoko Toyama / Dentsu Creative X Inc.
Film Production Manager: Makoto Yamashita / Dentsu Creative X Inc.
Film Director: Genki Akaeda
Director of Photography: Koho Kotake
Lighting Director: Tatsuniwa Doi
DIT: Shingo Maruyama / TYO Technical Ranch Inc.
SFX: Shigeru Hagiwara / Kyoritsukougei Inc.
Set Designer: Yoshihiro Narutaki / Craft Co. Ltd.
Sizzle Artists: Toshiya Mikata, Kosuke Kato / TopupP Inc.
Stylist: Tsuyoshi Takahashi / Decoration Inc.
Hair Make: Mie Suzuki
Music Producer: Setsu Fukushima / Ongakushitsu Inc.
Composer / Singer: Ryo Nagano
Recording Engineer: Toshiya Kai / Ongakushitsu Inc.
CG Producer: Yoshifumi Sadahara / MARK inc.
CG Production Manager: Tatsuya Furuhata / MARK inc.
CG Artist: Kentaro Ohira
Colorist: Masahiro Ishiyama / Digital Garden Inc.
Offline Editors: Takegawa Tetsuya, Sudo Kohei / Digital Garden Inc.
Mixing Engineer: Hiroki Okumura / Digital Garden Inc.
PR Planning / Execution: catchball
#protocoldesign
#プロトコルデザイン